Joplin High School put together a solid 2019 performance, finishing the season with a 13-1 record, along with being the No. 3 ranked team in the state of Missouri. Opposing teams struggled to figure out a way to top the Eagles as the squad remained undefeated for the majority of the season until they reached their final game. They would eventually lose to De Smet in the Class 6 State Championship by a score of 35-20.
Although the Eagles fell short of their expectations for the season, the school has finally carved itself a place in the Missouri amateur football world. The school made its first appearance in the state title game in over 30 years, last competing in the contest in 1985 when they lost to Helias Catholic.
Joplin has made a strong return to dominance since its forgettable 2016 season. In that year, the team owned an unimpressive 5-5 record, in addition to being outscored by their opponents by an average of just over 36 points per game. However, they quickly recovered and turned things around, amassing at least 8 wins in each of the next three seasons. Since that year, Joplin is sporting a shiny 31-6 record to go along with 1,553 points scored compared to 806 points allowed.
The Eagles have finally developed and implemented a system that has been working for them. You know what they said: If it ain't broke, don't fix it." It's fair to say that there isn't much to fix here.
Offense
Joplin had several high profile prospects on their roster that graduated, allowing them to average 47.3 points per contest with six 50+ point-scoring efforts. RB Nathan Glades (5'10 180) will be relied on heavily to replace the void left by top rusher Isaiah Davis, who led the team with an impressive 2,282 yards and 45 touchdowns on the ground. Glades accumulated 471 on 73 carries, but that was enough to net him All-District #3 honors for Class 6. He will have many more opportunities with the ball next season with Davis heading to South Dakota State.
Their success using the run game was thanks to the likes of Sergio Pineiro (6'3 255), Alex Curry (6'4 295), and Davis Ramsey (6'4 245), three underrated linemen that paved the way for the Eagles' offense.
Pineiro and Curry were both All-District, but Curry was also honored by being selected First Team All-State Offense. Their efforts enabled Joplin to total 206.2 receiving yards per game played, along with an average of 235.7 rushing yards and 93 trips to the end zone.
Under center, Always Right (6'3 165) will take over the quarterback duties for Zach Westmoreland. Right is a 2022 prospect that is tall, athletic, and can throw downfield. His main targets will be Dante Washington (5'11 165), Trayshawn Thomas (6'3 212), and Keaton Renfro (6'1 185). Washington is the burner in the slot and Thomas is the big-play threat on the outside. Both will be impact players this season.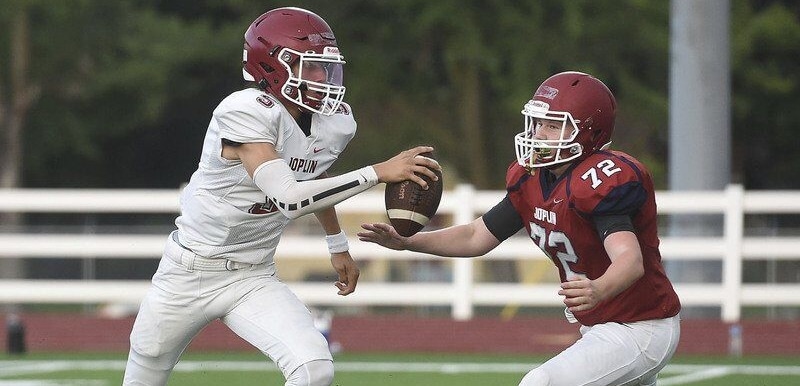 Defense
The Eagles' defense was solid last season. The team allowed 21.6 points on average, holding opponents to single-digit scoring efforts in 3 of their 14 games.
The top four returning players on defense are Scott Lowe (6'0 220), Marcelino Puente (6'0 200), Donovahn Watkins (6'0 300), and Jacob Prosser (6'2 170). Lowe was the clear anchor of the Eagles defense at the linebacker position, leading the team with 140 tackles (74 unassisted) as well as 2 tackles for a loss, earning All-District honors in the process.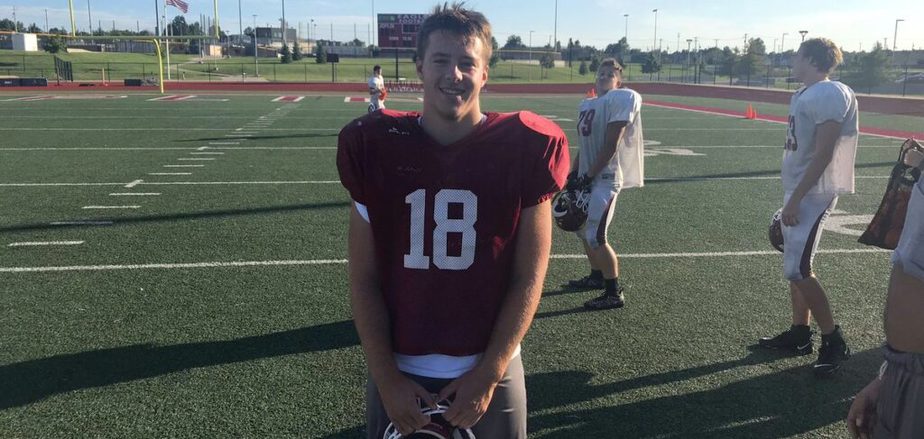 Puente wasn't far behind him with 87 tackles, 33 of which were assisted, and 1 sack. He also recorded 46 solo tackles and 1 tackle for a loss. As for Prosser, it only took the defensive end 12 games to lead the team in sacks with 4. This is impressive in itself, without even mentioning his 29 tackles, 2 QB hurries, and 1 forced fumble. Watkins had 27 tackles, 8 tackles for loss, and 3 sacks.
Jayden Holt (6'1 183) is another key returning player at outside linebacker for the Eagles. Renfro is a two-way player at safety and receiver.
2020 Outlook
Joplin turned many heads last season with their highest quality season in recent memory. Whether or not the Eagles can continue to produce at this level remains to be seen, and will need the younger guys on their roster to step up to replace the production of the players they lost at the end of 2020. Longevity is possible but is very much dependent on how the coaching staff plans to slot in newer and less experienced players into the lineup.