It's never easy to be a first-year head coach for a high school football team. Especially when that football team is powerhouse Archbishop Rummel out of Metairie, Louisiana and the coach you're replacing is an absolute legend. 
Now former Head Coach of Archbishop Rummel Jay Roth decided to retire after the 2018 season to focus on being the athletic director for the school. Coach Roth had coached the Raiders for 24 seasons, which included a 228-62 overall record, 12 catholic league championships, 23 playoff appearances, 4 trips to the state finals, and 2 5A state championships in 2012 and 2013.
Coach Roth also won the Louisiana coach of the year twice and recommended that his defensive coordinator Nick Monica take over the head coaching position. Obviously Coach Monica had big shoes to fill, however, he did nothing but exceed expectations for the 2019 season. 
The Raiders finished the season undefeated at 13-0 and went on to win the Division I state championship for the third time in eight years. With the roster that is coming back for the 2020 season, it's highly possible this Archbishop Rummel team could find themselves back in the state title game once again.
Offense
The Raiders will have a lot of firepower returning on offense, even though they lost wide receiver Koy Moore to LSU and wide receiver Ivery Wilright to Langston University. 
In 2019 Archbishop Rummel averaged 25.5 points per game, and that number could increase this year. It all starts at the quarterback position, where senior quarterback Kyle Wickersham (6'3" 225-pounds) will be coming back after having a rock-solid junior year. Wickersham already holds offers from Air Force, Columbia, Cornell, Dartmouth, and Fordham. With Wickersham's strong arm and a big frame, he could receive a fair amount of Division I offers throughout his senior year. 
Lining up next to Wickersham in the backfield is star senior running back Logan Diggs (6'0" 190-pounds). Diggs will add a whole other dynamic to this offense, and already holds offers from Arizona State, Arkansas, Memphis, Michigan State. Diggs just recently committed to play for Notre Dame after the 2020 season.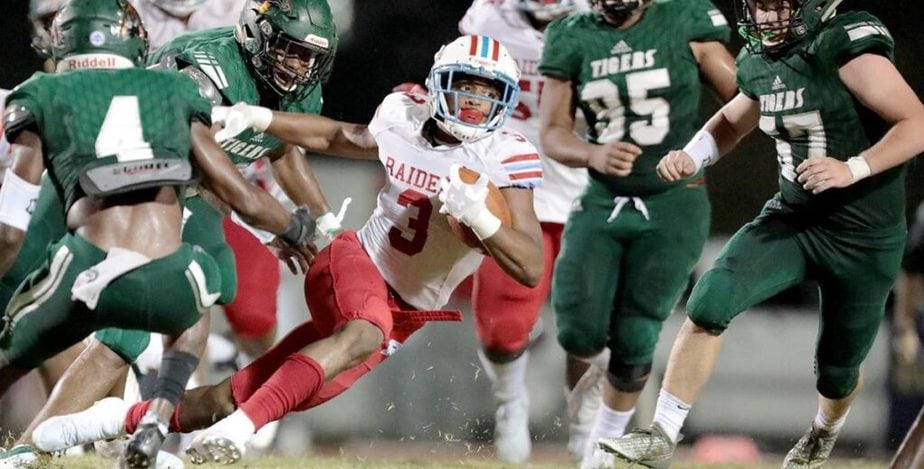 The Raiders will also have senior fullback Logan Bertucci (5'11" 200-pounds) who is a strong runner and has the ability to run north and south very well.
On the perimeter, senior wide receiver Keith Robertson (5'10" 150-pounds) will look to step up in a big way from last season. Robertson has tremendous speed and can tear through an opposing team's secondary in an instant. Nicholas Howard (6'1 159-pounds) will play opposite Robertson and is another threat in the passing game.
Finally, anchoring the offensive line is senior center Chase Tollin (5'9" 220-pounds), who is an experienced player that the other lineman can look to for leadership. Look for this offense to do big things if they are firing on all cylinders.
Defense
To say that the strength of this Archbishop Rummel team is it's defense would be a huge understatement. The Raider's defense was scary good last year, only giving up a mere 8.9 points per game to opposing offenses last season.
The heart of this defense lies within its linebacker core, led by senior outside linebacker Kolbe Fields (6'1" 205-pounds). Fields was placed on the LFCA 5A-9 All-District Team and holds offers from Oklahoma State, Houston, Purdue, and Nicholls State. Fields has the size and speed to wreak havoc against opposing offenses and is committed to play for Memphis following his high school playing career. He finished the 2019 season with 105 total tackles, 10 tackles for loss, and 3 interceptions.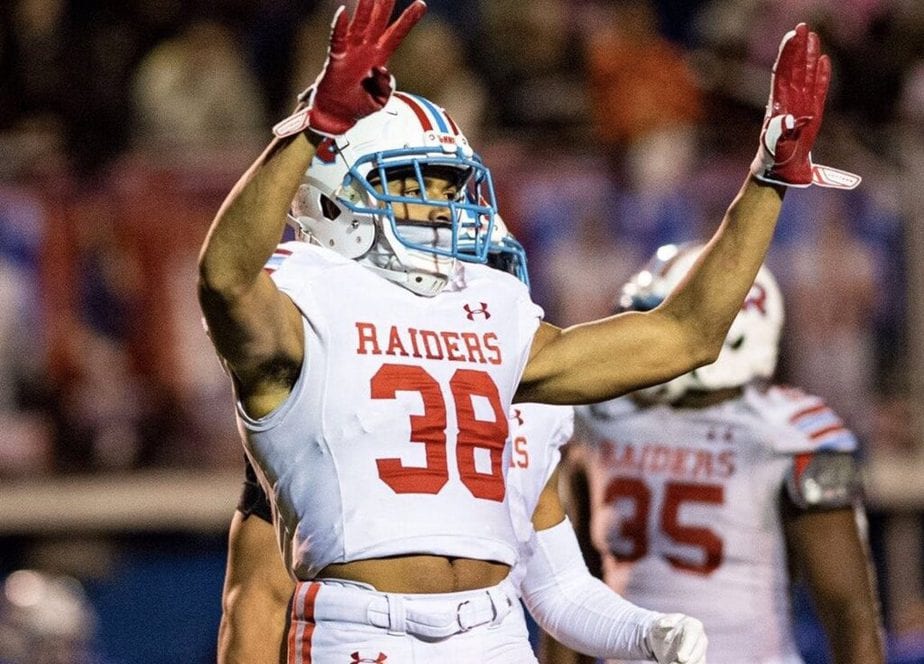 Playing alongside Kolbe Fields is senior linebacker Randy Martin (5'10" 195-pounds), who is also an experienced player who should be able to rack up plenty of tackles this year.
The defensive line should be a solid group for the Raiders, led by senior defensive end Caboz Craig (5'10" 215-pounds). Craig holds offers from multiple JUCO and FCS teams, including Austin Peay and Arkansas Baptist College.
Perhaps the only chink in this defense's armor could be in their secondary. Archbishop Rummel is losing strong safety Donovan Kauffman (Vanderbilt), cornerback Gavin Holmes (Wake Forest), cornerback Malik Woodery (Nicholls State), and safety Quinton Cage (Nicholls State).
Even though this is a heavy loss for a single position group in one year, senior free safety Jalen Peleran (5'8" 160-pounds) looks to pick up the slack. Peleran has good field instincts, can make open-field tackles, and always seems to find the ball. Marcus Borne (5'10 150-pounds) and Kaden White (5'11 175-pounds) are both defensive backs that will be impact players in 2020.
If the Raiders can find their rhythm in the secondary, alongside a stellar front seven, this defense could be just as frightening as last year.
2020 Outlook
This Archbishop Rummel football team looks poised to make another deep run into the postseason for the 2020 season. If the Raiders can get past a tough regular season against opponents such as Charlotte Catholic, Brother Martin, and it's rival Jesuit, they could be well on their way to winning back to back state titles in Coach Monica's first two years as their head coach.