2019 Top 25 High School Football Rankings (East Region)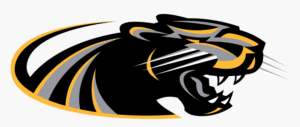 St. Frances Academy (MD) 11-1
The Panthers may have played the most difficult schedule in the nation. Their only loss was to Mater Dei (CA) and the Panthers scored victories over Miami Central (49-13) and Chicago Simeon (55-0). The defense gave up just 74 points all season, 34 in the loss to Mater Dei. It's no wonder the Panthers were so dominating. They had 12 FBS signees in their 2020 class led by DE Chris Braswell (Alabama) and S Jordan Toles (LSU). The cupboard will still be full in 2021 with seven returnees that hold FBS offers. OLB Aaron Willis leads the way and has been offered by Alabama.

St. Joseph's Prep (PA) 12-2
Beat Central Dauphin 35-13 to win third Class 6A state title in four years. Played one of the most impressive schedules in the country. The Hawks only losses of the season were to Marietta (GA) and No. 10 St. John's (DC). Matthew Lombardi, a 2020 OT prospect, signed with Tulane, and RB Kolbe Burrell (5-9, 189) signed with Buffalo. The Hawks could be even better in 2020 with Ohio State commit Kyle McCord (6-3, 205) at quarterback and three FBS receivers. Marvin Harrison Jr. (6-4, 184) is also pledged to Ohio State, Sahmir Hagans (5-9, 168) committed to Duke, and Malik Cooper (5-9, 165) to Temple.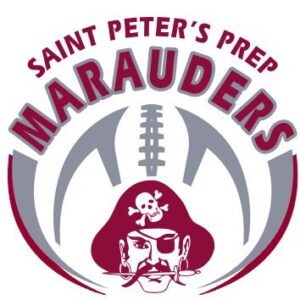 St. Peter's Prep (NJ) 11-1
Beat Don Bosco Prep 21-14 to win NJISAA Non-Public Group 4 state title. The Marauders defense was the key to their state championship season. Featuring a trio of FBS Power 5 recruits, St. Peter's Prep held six of their opponents to a single touchdown or less. 2020 ILB Cody Simon (6-1, 218) signed with Ohio State and 2020 DT Isaiah Wright (6-5, 275) will play at Rutgers next season. The Marauders will return 2021 DT George Rooks (6-4, 260) who holds a dozen Power 5 offers from the likes of Alabama, Auburn, Michigan, and Notre Dame.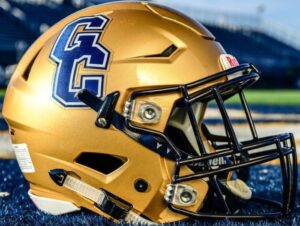 Played an extremely difficult schedule with the three losses coming to nationally ranked programs – St. John Bosco (CA), St. John's (DC), and DeMatha (MD). The Falcons avenged their loss to St. John's in the WCAC Championship winning 16-14. Good Counsel excelled defensively where the Falcons had four 2020 FBS recruits. OLB Mitchell Melton (6-3, 235) signed with Ohio State, CB Jason Scott (6-0, 170) with Boston College, DE Kris Jenkins (6-4, 239) with Michigan, and DT George Wolo (6-0, 290) with Buffalo. The Falcons return 2021 prospects OT Landon Tengwall (6-6, 300) and WR Miles Cross (6-1, 195). Both hold multiple FBS offers.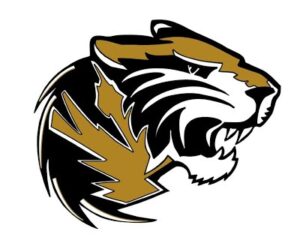 Southern Columbia (PA) 16-0
Beat Avonworth 74-7 to win third straight PIAA Class 2A state title. The Tigers defense was so good it didn't give up a point until the sixth game of the season. For the year, the defense yielded 5.1 points a game. The offense, led by 5-star 2020 WR Julian Fleming (Ohio State), averaged 55.5 points per game. 2020 RB Gaige Garcia (5-10, 205) will play football and wrestle at Michigan. Linebackers Cal Haladay (Michigan State) and Preston Zachman (Wisconsin) led the Tigers defense.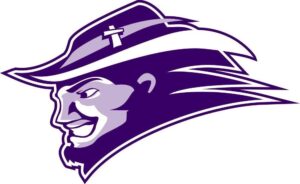 Beat McDonogh 17-10 in MIAA Class A championship. The win over McDonogh earned the Gaels revenge over one of their two regular season losses. The other came to No. 4 Good Counsel. The Gaels averaged 35 points a game thanks to the running of Syracuse signee Marlowe Wax (6-0, 225) and 2020 QB Billy Atkins (6-0, 175) who holds FCS offers. 2021 WR Dont'e Thornton (6-5, 185) will return next season with multiple FBS offers in hand already.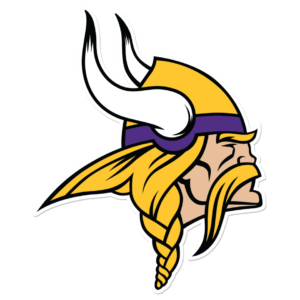 Pittsburgh Central Catholic (PA) 12-2
Lost in PIAA Class 6A state semifinals to eventual state champ and No. 2 ranked St. Joseph's Prep. Defensive end A.J. Beatty (6-5, 250) led a stingy Vikings defense and will play at North Carolina next year. The defensive front was stout with twins A'meer and A'maar Allen, a pair of 6-4, 250-pound tackles and DE Eliot Donald (6-3, 225). All are unsigned 2020 prospects with multiple FBS and FCS offers.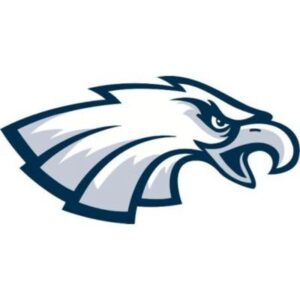 St. John's Prep (MA) 11-1
Won their second straight Division 1 state title by beating Catholic Memorial 21-14. The win avenged an earlier 34-32 regular season loss. The Eagles shut out both of their state playoff opponents – Central Catholic (14-0) and Xaverian Brothers (35-0). Two St. John's linemen – Cooper Smith (6-3, 300) and Mason Davis (6-3, 250) – have signed with FCS New Hampshire.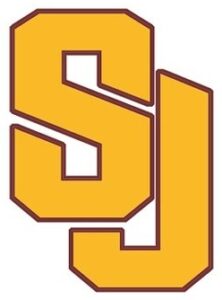 Defeated Hand 17-13 to win the Class L state championship. The Cadets defense recorded five shutouts and held its 13 opponents to an average of just six points per game. 2020 DE/OLB Michael Morrissey (6-1, 196) signed with FCS Central Connecticut State and 2020 DB Davee Silas (5-9, 180) signed with FCS Sacred Heart.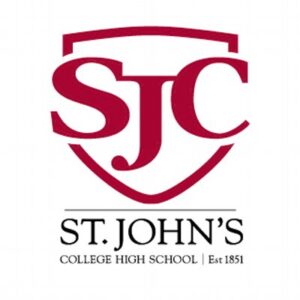 St. John's College (DC) 7-5
The Cadets played one of the toughest schedules in the nation with consecutive games against St. Joseph's (PA), Duncanville (TX), IMG Academy (FL), and Mater Dei (CA). St. John's beat Good Counsel 34-31 during the regular season but lost 16-14 in the WCAC Championship. The Cadets had a lineup full of FBS prospects including WR Rakim Jarrett (6-0, 208) who signed with Maryland, OLB Mekhail Sherman (6-3, 234) who signed with Georgia, DT Tre Williams (6-3, 306) who will play at Clemson, and CB Mordecai McDaniel (6-1, 195) who is headed to Florida.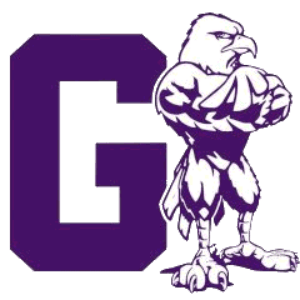 Lost to Good Counsel 44-14 in MD state playoffs. Defeated Don Bosco Prep, Plant (FL), and Leesburg (FL). The Eagles featured a talented offensive line that included four 2020 FBS signees. Olu Fashanu (6-5, 320) signed with Penn State, Luke Petitbon (6-3, 285) signed with Wake Forest, Patrick Matan (6-4, 296) signed with N.C. State, and Jestus Johnson (6-3, 324) signed with Virginia.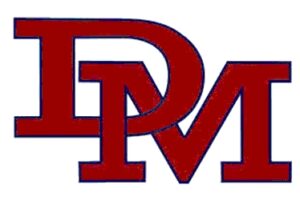 Playing one of the more difficult schedules in the nation, the Stags ended the season with their second loss to 24-20 10th-ranked St. John' in the WCAC semifinals. Both defeats were by a mere four points and a loss to No. 11 Gonzaga was by two. The roster was loaded with 2020 talent. Guards Jordan White (West Virginia) and Dwayne Allick Jr. (Boston College) paved the way for RB Marshawn Lloyd (South Carolina). DT Coziah Izzard (6-3, 295) signed with Penn State. The Stags will be loaded again in 2020 with ILB Greg Penn III, DE Colin Mobley, CB Antoine Booth, WR Jaden Bradley, and RB Sieh Bangura all FBS prospects.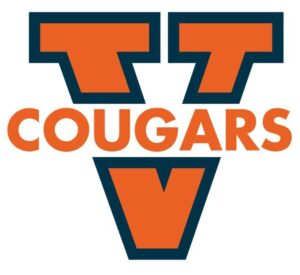 Zebulon B. Vance (NC) 13-2
Won the 4AA state championship with a 24-3 victory over Leesville Road. The Cougars defense was outstanding all year long recording four shutouts and holding 11 of 15 opponents to seven points or fewer. The Vance defense had three 2020 FBS recruits. DE Stephen Sings (6-3, 225) signed with Liberty, ILB Stefon Thompson signed with Syracuse, and CB Marqui Lowery Jr. (6-0, 170) signed with Louisville. Tight end Donta Armstrong (6-4, 245) is a Charlotte signee and 2020 LB Power Echols is verbally committed to North Carolina.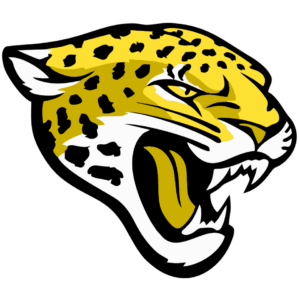 Thomas Jefferson (PA) 16-0
Beat Dallas 46-7 to win PIAA Class AAAA state championship and end a perfect season. The defense was one of the nation's best giving up just 4.3 points per game with six shutouts. The offense scored 46 points a game led by QB Shane Stump (6-1, 205), who signed with FCS Duquesne. His top target was WR Daniel Deabner who signed with Division II power IUP. Offensive linemen Mac Duda (Princeton) and Logan Danielson (IUP) were other Jaguar signees.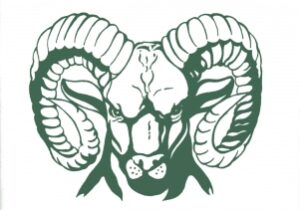 Central Dauphin (PA) 12-3
Lost to No. 2 St. Joseph's Prep 35-13 in the Class 6A state championship game. Avenged an early season 10-7 loss to No. 29 Manheim Township in the state playoffs beating the Blue Streaks 35-34 in double overtime. The offense, which averaged 32 points per game, was led by Temple signee OG Bryce Thoman (6-5, 275). Wide receiver Nick Chimienti (6-1, 178) signed with FCS Stony Brook and OL Chad Layton (6-2, 280) is headed to Division II IUP. LB Amir Walton (6-1, 225) signed with DII Edinboro.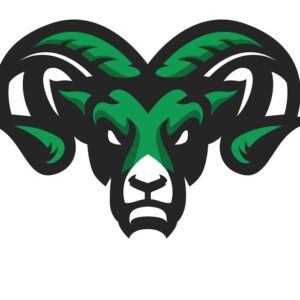 Lost in state playoffs to No. 7 Pittsburgh Central Catholic 10-7. The Rams only two losses of the season were to Central Catholic. The high-powered offense averaged 38 points per game. The defense was equally stout allowing just 10 points per game. It was led by 2020 CB Levi Wentz (6-3, 185) who signed with Old Dominion and DE Trent Miller (6-0, 220) who signed with FCS Valparaiso.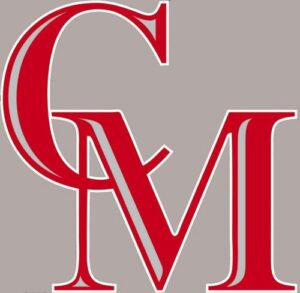 Catholic Memorial (MA) 11-1
Only loss of the season came in the Division 1 state championship game. The Knights lost to St. John's Prep 21-14. Catholic Memorial's high-powered offense that averaged nearly 35 points per game was slowed down in the state final. 2021 prospect Owen McGowan (6-1, 225), a linebacker, is an early commit to Boston College.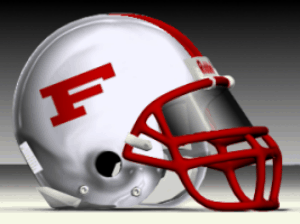 Won the Long Island Cup for the second straight season with a 42-14 win over William Floyd. Defeated Farmingdale 30-7 to win Nassau County championship. 2020 LB Makhai Jinks (6-0, 215) ran 18 times for 169 yard and three touchdowns in the county championship. Jinks signed with FCS Stony Brook.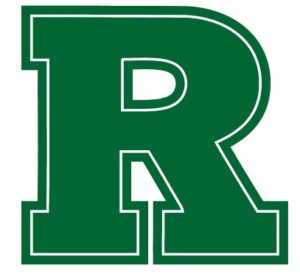 Beat Pascack Valley 28-23 for the NJSIAA North 1 Group 3 title. It was the second victory of the season over Pascack Valley. Ramapo won 42-14 in October. In their final game of the season, Ramapo defeated Parsippany Hills 38-21 (10-3) at MetLife Stadium. Parsippany Hills was the North 2 Group 3 champion.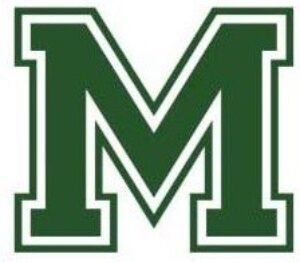 Won the Division 2 state championship 41-0 over Lincoln-Sudbury. The Hornets only loss of the season came at Cincinnati LaSalle, the Ohio Division 2 state champ. Mansfield was led by RB Vinnie Holmes (5-10, 195), the state's D2 Player of the Year. Holmes signed to play at NCAA Division II Bentley University.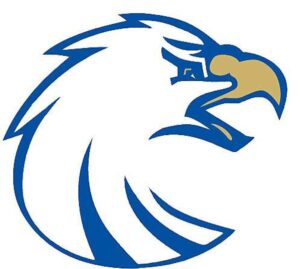 Seven years ago, Newtown made the news as the site of the Sandy Hook massacre. In 2019, the Nighthawks became state champions for the first time since 1992 when they scored on the Class LL state title game's final play to defeat Darien 13-7. Senior WR Riley Ward caught the game-winner capping a fourth-quarter comeback.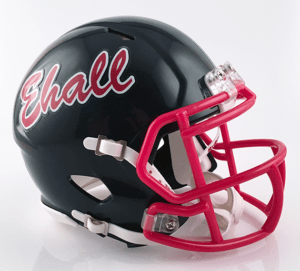 Beat Tottenville 27-0 to win the NY PSAL state title. The Dutchmen shut out their first four opponents and then held their final six opponents scoreless as well. The defense yielded just 72 points for the entire season. It's no wonder as the Dutchmen's roster included seven FBS prospects. 2020 signees include RB Andrew Hines Jr. (Boston College), ATH William Mohan (Michigan), WR Justin Bell (Boston College), and OG Tunde Fatukasi (Rutgers). The Dutchmen should be just as good in 2020 with 2021 prospects DE Jahzion Harris (6-4, 215), who holds Power 5 offers, three-star LB Sebastian Sagar (6-4, 215), and OG Arman Bethea (6-6, 330) who has MAC and ACC offers.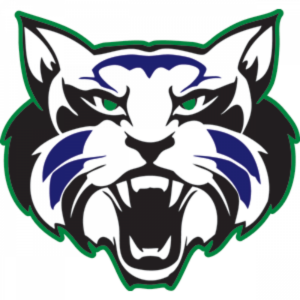 Won all 16 of their games on the way to a perfect 16-0 state championship-winning season. Beat Lee County 34-14 in the 3AA state final. The defense gave up just 6.5 points per game led by Air Force signee LB Alec Mock (6-3, 230). The future looks bright for the Warriors who return the state's top 2021 recruit in athlete Will Shipley. The 5-11, 198-pounder ran for 2,066 yards, caught 34 passes for 582 more and totaled 40 touchdowns, two of which he threw. Shipley holds dozens of offers from the likes of Alabama, Clemson, Ohio State, and more.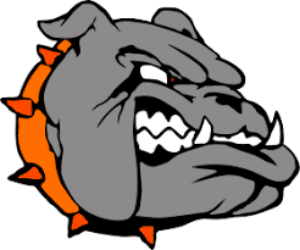 Defeated Cabell Midland 49-21 to capture another Class AAA state championship. The Bulldogs beat all of their 14 opponents by at least 28 points and outscored their opposition 810-101 for the season. The state title win was the school's 56th straight win. Martinsburg hasn't lost a game since the 2016 season.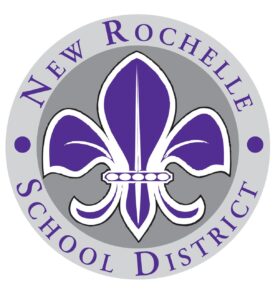 Beat McQuaid Jesuit 28-0 to win the Class AA state championship. It was one of four shutouts on the season for the Huguenots. The offense averaged 37 points per game led by 2020 ATH Jessie Parsons III. The 5-10, 165-pound Parsons signed with Rutgers.