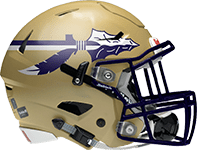 The Braves won the CIF Open Division State Championship Bowl game with a 49-29 win over DeLaSalle (Concord). They avenged their only loss from the regular season by beating previous #1 ranked Mater Dei 39-34 in the Southern Section final. The Braves had big out of state wins against DeMatha (MD), Don Bosco Prep (NJ), Our Lady of Good Counsel (MD), Trinity (NV), and Mililani (HI). D.J. Uiagalelei (Clemson) was the Player of the Year in California. He threw for 4,225 yards, completed 64.5% of his passes, and his touchdown to interception ratio was 48-2. The team had 3 1,000-yard receivers with Kris Hutson (69-1,290), Logan Loya (72-1,109), and Beaux Collins (41-1,008). Kobe Pepe (USC) was the Southern Section Division 1 Defensive Player of the Year. He led the team in total tackles, sacks, and tackles for loss. The following seniors signed with Division 1 colleges: Drake Metcalf (Stanford), Kourt Williams (Ohio State), Kris Hutson (Oregon), Logan Loya (UCLA), Jonathan Vaughns (UCLA), James Smith (Washington), Danny Lockhart (USC), Matthew Jordan (Army), AJ Gatto (Nevada), Che Womack (San Diego), Noa Masui (UC Davis), Logan Bednar (Harvard), Nathaniel Jones (New Mexico), Josh Alford (Iowa State), and Jake Newman (UCLA).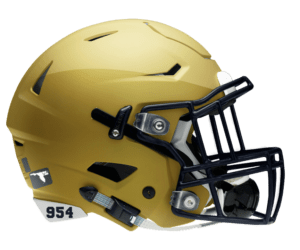 St. Thomas Aquinas (FL) 15-0
The Raiders were down early against Edgewater but scored 21 second-half points to win the Florida 7A State Championship 28-23. This is their 8th state championship since 2007. The Raiders big offensive line controlled the ground game and sophomore running back Anthony Hankerson rushed for 190 yards and a touchdown. QB Zion Turner rushed for 75 yards and 2 touchdowns and he also threw a big touchdown pass in the 4th quarter to Marcus Rosemy. OLB Derek Wingo led the defense with 2 sacks and Dontae Lunan had 11 tackles. The Raiders had 14 seniors that signed with Division 1 colleges. They had big wins over De La Salle (CA) in week 1 and they beat St. Louis (Hawaii) in the Geico State Championship Bowl Series on December 21.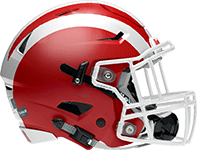 The Monarchs were the #1 team in the nation going into the Southern Section Open Division Finals, but they lost a rematch to St.John Bosco 39-34. They beat Bosco in Week 9 38-24. Mater Dei had out of state wins against St. Francis Academy (MD), Centennial (AZ), and St. John's (MD). The offense averaged 50 points per game and was led by QB Bryce Young (Alabama). Young threw for 4,528 yards and completed 71% of his passes. He threw 58 touchdowns and only had 6 interceptions. Kody Epps (BYU) caught 93 passes for 1,735 yards and scored 28 touchdowns. Kyron Ware-Hudson (2021) added 59 catches for 853 yards and 13 touchdowns. Ray Leutele (New Mexico) led the defense with 72 tackles, 18.5 tackles for loss, and 3 interceptions. Raesjon Davis (2021 LSU Commit) led the team in sacks. Myles Murao (Washington), Tai Marks (Colorado State), Nate White (Princeton), Dean Neeley (Navy), Kobah Fuamatu (San Diego State), CJ Parks (EMU), and Donovan Ford (Tyler JC) all signed with colleges. Beaux Collins (Clemson commit) and Ma'a Gaoteote (USC Commit) are 2021 prospects that already committed along with Davis.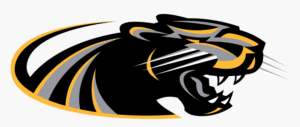 St. Frances Academy (MD) 11-1
The Panthers may have played the most difficult schedule in the nation. Their only loss was to Mater Dei (CA) and the Panthers scored victories over Miami Central (49-13) and Chicago Simeon (55-0). The defense gave up just 74 points all season, 34 in the loss to Mater Dei. It's no wonder the Panthers were so dominating. They had 12 FBS signees in their 2020 class led by DE Chris Braswell (Alabama) and S Jordan Toles (LSU). The cupboard will still be full in 2021 with seven returnees that hold FBS offers. OLB Aaron Willis leads the way and has been offered by Alabama.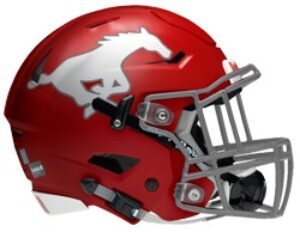 The Mustangs won their second straight Texas 6A Division 1 State Championship after beating Duncanville 31-17. They are 31-1 over the last two seasons. The Mustangs played the championship game without Zachary Evans, the #1 running back in the nation. Dematrius Davis ran for 122 yards and a touchdown. Roger Hagan ran for 105 yards and 2 touchdowns. North Shore's big offensive line was led by 6'7 345-pound senior Damieon George (Alabama) and Jaeden Roberts, a 6'5 330-pound Class of 2021 prospect that already has 25+ Division 1 offers. The Mustangs only loss came in week 1 against Katy (12-1). They avenged that loss in the playoffs beating them 56-35. North Shore also knocked off Lake Travis (13-2), Humble Atascocita (12-2) Cypress Fairbanks (11-1), and Dickinson (10-2). Corey Flagg (Miami FL), John Gentry (Utah State), and Upton Stout (North Texas) all signed with Division 1 colleges.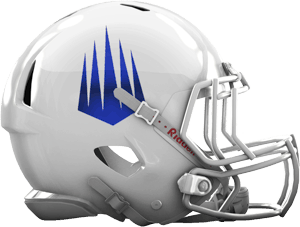 IMG is a national power that knocked off the Pennsylvania State Champion (St. Joseph's), Florida 5A State Champion (Miami Northwestern), and the Florida 4A State Champion (Booker T Washington). They also had big wins over St. Johns (Washington DC) and Hoover (AL). Their only loss was to St. Francis Academy (Baltimore). Demonte Capehart, a 6'5 305-pound defensive tackle led the team with 44 tackles and 16 tackles for loss. He is committed to Clemson. Jordan Butler (Northwestern) and Josh Griffis (Florida State) each had 11 tackles for loss. Kaytron Allen (2022) rushed for over a 1,000 yards and had 1,204 all-purpose yards as a sophomore. Ari Allen (2021) led the team with 36 catches for 432 receiving yards and 3 touchdowns.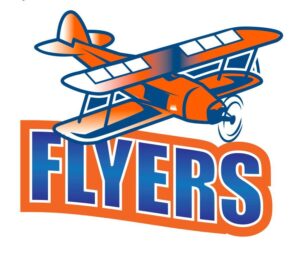 East St. Louis beat Prairie Ridge 43-21 to win the Illinois Class 6A state title. This was their 9th state championship overall and the Flyers first since 2016. QB Tyler Macon helped East St. Louis secure the win with a 29-point second-half surge. He completed 13-of-19 passes for 306 yards and 3 touchdowns. Macon finished the season with 4,235 passing yards, had a 70% completion rate, and threw 39 touchdowns. The Flyers' roster was loaded with FBS talent. C Javontez Spraggins (Tennessee) was the anchor on the offensive line. Antonio Johnson (Texas A&M) was a 2-way superstar for the Flyers. Johnson caught 39 passes for 837 yards and had 98 tackles on defense. DaMonta Witherspoon (Murray State) racked up 1,726 rushing yards and scored 33 touchdowns. Lawaun Powell (Murray State) caught 50 balls and had 800 receiving yards. Dominic Lovett (2021) is another 2-way standout that had 1,549 receiving yards and 77 tackles on defense. The defense was led by Kendrick Scarbrough (Truman State) with 151 tackles and 16 sacks. Darius Walker (Illinois State) had 131 tackles and Kevon Billingsley had 129 tackles. The Flyers will look to repeat in 2020 with all the great talent returning.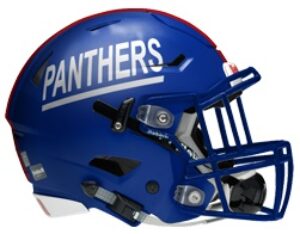 The Panthers had a disappointing end to the season losing to Galen Park North Shore for the second straight season in the 6A Division 1 State Championship game. They were without their star quarterback, Ja'Quinden Jackson (Texas) because he tore his ACL in the Semi-Final game. It was a devastating blow losing Jackson. Last year, they lost on a hail mary pass on the last drive of the game. These were two unfortunate situations but give this team a ton of credit. They are a true national power and will be loaded again next season. Roderick Daniels, a 2021 prospect, rushed for 131 yards on 8 carries in the championship game. The senior class had a great career with a combined 51-6 overall record in the last 4 seasons. Chris Thompson (Auburn), Ennis Rakestraw (Missouri), James Mitchell (Colorado State), Trysten Smith (Central Arkansas) are all seniors that signed with Division 1 colleges. The Panthers had big wins over St. Johns (Washington DC), Southlake Carroll, and Rockwall.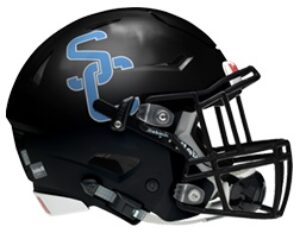 Alvin Shadow Creek (TX) 16-0
The Sharks finished off a perfect 16-0 season after beating undefeated Denton Ryan in the Texas 5A Division 1 State Championship game 28-22. This was Shadow Creek's first-ever state championship in only their second year of having a football program. The Sharks lost to Highland Park in the 2018 5A Division 1 State Championship game. They are 31-1 over the last two seasons. Kyrone Drones (2021 QB) was the game's MVP against Denton Ryan. He had 320 all-purpose yards and scored 2 rushing touchdowns. Kelvon Brown (2022) scored the Sharks last touchdown on an 8-yard run late in the 4th quarter. A huge defensive stop on a hail mary attempt on the last play of the game in the end zone secured a victory for the Sharks. Xavion Alford (Texas), Ronald Triplette (Kansas State), Jeremiah Harris (Kansas State), Alec Bryant (Virginia Tech), Seth Jones (Baylor), Gregory Brown (New Mexico), Warren Shankle (Prairie View A&M), and Courtney Brown (Columbia) are all seniors that signed with Division 1 colleges.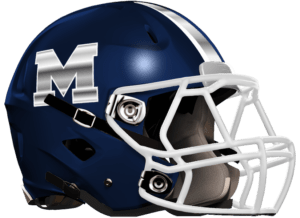 Marietta knocked off undefeated Lowndes 17-9 to win the Georgia 7A State Championship. This was their first state title since 1967. Kimani Vidal scored 2 rushing touchdowns in the first half and Cooper Kipp kicked a 26-yard field goal to give the Blue Devils a 17-0 lead going into halftime and then held on for the win. Quarterback Harrison Bailey was 22-of-31 passing for 271 yards. Arik Gilbert had 11 receptions for 146 yards. The Ble Devils had big wins during the season against St. Joseph's Prep (Pennsylvania State Champs), #21 Orlando Edgewater, Milton (GA), Parkview (GA), and Eastside Catholic (WA). Arik Gilbert (LSU), BJ Ojulari (LSU), Harrison Bailey (Tennessee), Ricky White (Michigan State), Kimani Vidal (Troy), Peter Warrick (Florida Atlantic), Taji Johnson (Boston College), Jake Wray (Colorado), and Kiersten Lee (Stanford) are all seniors that signed with Division 1 colleges. They would be ranked higher but still lost two games to Grayson and McEachern. The team has some amazing underclassmen that are getting a lot of attention and we expect the Blue Devils to be right back in the hunt in 2020.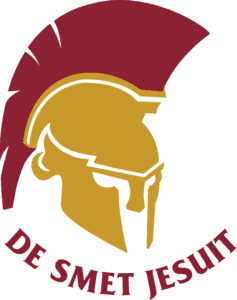 De Smet Jesuit overcame a 20-7 deficit in the first half to beat undefeated Joplin 35-20 in the Missouri Class 6A State Championship game. This was their second state championship in school history and the last one since 2005. Rico Barfield (2021) and Taj Butts (2021) combined for just over 200 yards rushing and Army All-American Jordan Johnson (Notre Dame) caught 5 balls for 84 yards and a touchdown. The Spartans defense had 4 shutouts on the season and held opponents to only 8.57 points per game. Head coach Robert Steeples was named the All-American Bowl Coach of the Year. DB Jakailin Johnson is the No. 1 recruit in Missouri in the class of 2021 and will play in next year's Under Armour All-American game. Mehki Wingo (2021) was the St. Louis area Defensive Player of the Year. Lanell Carr (West Virginia) was 1st Team All-St. Louis area at linebacker. Darez Snyder (2021) had an outstanding season at running back. Brady Wisecarver (6'5 290) and Hutson Lilibridge (6'4 295) are two Division 1 prospects in the 2021 class that were key players on the offensive line. Armon Wallace (Missouri State) and Dakote Doyle (2021) provided the strength in the trenches on defense.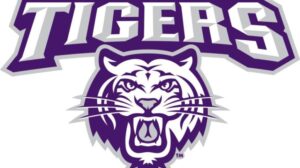 Pickerington Central (OH) 14-1
Pickerington Central beat Cincinnati Elder 21-14 to win their second Division 1 state title in three years. QB Demeatric Crenshaw (Youngstown State) completed 14-of-16 passes for 197 yards and two scores and rushed for 62 yards in the victory. Crenshaw finished the season with 1,558 passing yards, 14 touchdown passes, 1,267 rushing yards, and 17 rushing touchdowns. Nick Mosley (2021) rushed for 1,427 yards and scored 23 touchdowns. Lorenzo Styles (2021) was the leading receiver with 43 catches for 585 yards and 6 touchdowns. Mosley and Styles earned All-Ohio and 1st Team All-District honors. DE Ty Hamilton (6-3, 250) was a force all season and is headed to Ohio State next year. DT Abraham Alabi (6'4 310) was a beast in the heart of the defense and is going to Eastern Kentucky. Dominic Marasco led the team in tackles with 175. The Tigers have a talented group of underclassmen; FS Garner Wallace (6'5 180), DT CJ Doggette (6'2 260), LB Tyler Gillison (6'3 240), RB Gio Thomas (5'11 185), DT Donovan McClendon (6'6 295), and OT Kyle Imboden (6'4 290) to name a few that played key roles this season.

St. Joseph's Prep (PA) 12-2
Beat Central Dauphin 35-13 to win third Class 6A state title in four years. Played one of the most impressive schedules in the country. The Hawks only losses of the season were to Marietta (GA) and No. 10 St. John's (DC). Matthew Lombardi, a 2020 OT prospect, signed with Tulane, and RB Kolbe Burrell (5-9, 189) signed with Buffalo. The Hawks could be even better in 2020 with Ohio State commit Kyle McCord (6-3, 205) at quarterback and three FBS receivers. Marvin Harrison Jr. (6-4, 184) is also pledged to Ohio State, Sahmir Hagans (5-9, 168) committed to Duke, and Malik Cooper (5-9, 165) to Temple.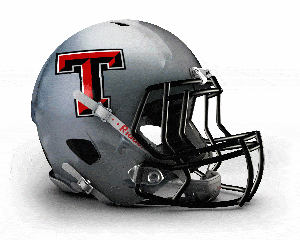 The Warriors won the Alabama 7A State Championship 40-17 over Phenix City Central. This was a rematch of the 2018 7A Championship game where Phenix City Central won 52-7. This was Thompson's first State Championship since 1982 and second in school history. Sawyer Pate (Auburn) was the State Finals MVP and he was also the Class 7A Player of the Year. He threw for 3,139 yards, 41 touchdowns, and completed 75% of his passes. Michael Pettway (Washington State) and Jojo Gaiters were his go-to receivers on offense. Pettway caught 60 passes for 1,090 yards and 15 touchdowns. Evan Mcguire (Auburn), Carson Rockett (South Alabama), Javone Williams (Tennessee Tech), and Owen May (West Georgia) are all seniors that signed on Signing Day. Jeremiah Alexander, a 6'2 212-pound sophomore was All-State and led the team with 119 tackles and 25 tackles for loss. He is considered the top player in the state in the 2022 recruiting class. The Warriors beat Hoover twice and their only loss came to Hewitt-Trussville (35-29).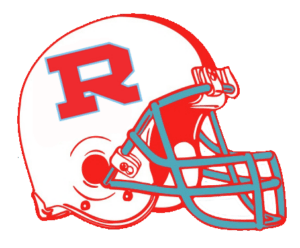 Archbishop Rummel (LA) 13-0
Archbishop Rummel scored on a Donovan Kaufman (Vanderbilt) 95-yard kickoff return with 2:56 left in the 4th quarter to knock off Baton Rouge Catholic in the Division 1 State Championship. The 14-10 victory was their first title since 2013. The team had big wins against Brother Martin (New Orleans), St. Augustine twice, Oak Grove (MS), and Charlotte Catholic (NC). Koy Moore (LSU) finished the season with 46 catches for 594 yards. Gavin Holmes (Wake Forest), Malik Woodery (Nicholls State), Quinton Cage (Nicholls State), and Ivory Wilright (Langston U.) are 4 more seniors that signed on signing day. Logan Diggs rushed for 924 yards and is one of the top running back prospects in the 2021 recruiting class. Kyle Wickersham (6'3 224) will be back in 2020 leading the offense at quarterback. He has 4 early Division 1 offers. Kolbe Fields (6'1 205) will be the leader on defense and committed early to Oklahoma State. The team has some key pieces that will help them defend their title in 2020.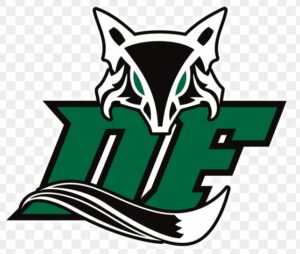 The Silver Foxes won their fourth straight 5A State Championship with a 34-31 overtime win over undefeated Dorman. Tyler Olenchuk (Clemson) connected with Jalin Hyatt (Tennessee) on a 10-yard touchdown to secure the victory in overtime. Hyatt caught 7 passes for 165 yards and 3 touchdowns. He is the school's all-time leader in receiving yards with 3,624 and 57 touchdowns. Jonathan Hall rushed for 189 yards and scored a touchdown. He finished the season with 2,039 all-purpose yards and 38 touchdowns. Olenchuk threw for 236 yards and 4 touchdowns. He had 8,611 career passing yards and 95 touchdowns while completing 66% of his passes. These 3 dominated on offense. Tyrik McDaniel (Old Dominion) and DiMarco Johnson (Akron) were 2 more seniors that signed with Division 1 schools. Hall and Ta'Chawn Brooks will play at Independence Community College. The only game they didn't win was Mallard Creek (NC) in week 1 because the game was stopped for lightning and ruled a tie. The team will have some big shoes to fill in 2020 but there is a lot of great underclassmen that will be ready to step up.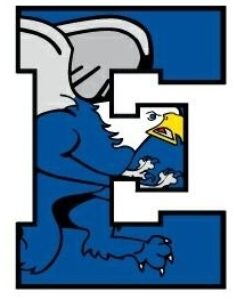 Lincoln-Way East (IL) 14-0
Lincoln-Way East won the Illinois Class 8A state championship with a 12-0 shutout victory over Gurnee. The defense dominated and held Gurnee to only 36 yards of total offense. University of Michigan signee A.J. Henning (5-10, 183) rushed for 125 yards and scored the only touchdown of the game on a 56-yard run. Dominic Dzioban (Miami OH) kicked two first-half field goals. One was from 46 yards out and the other was a 48 yarder. The defense was anchored by 6-7, 220-pound DE Sean McLaughlin (Northwestern), and 6'4 240-pound DE Adrian Wilson (Bowling Green). Larry Burks (University of Indianapolis) was a 1st Team All-Conference defensive back. The Griffins had big wins against Chicago Marist, Flossmoor Homewood, and Nile Notre Dame.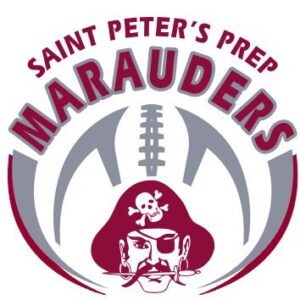 St. Peter's Prep (NJ) 11-1
Beat Don Bosco Prep 21-14 to win NJISAA Non-Public Group 4 state title. The Marauders defense was the key to their state championship season. Featuring a trio of FBS Power 5 recruits, St. Peter's Prep held six of their opponents to a single touchdown or less. 2020 ILB Cody Simon (6-1, 218) signed with Ohio State and 2020 DT Isaiah Wright (6-5, 275) will play at Rutgers next season. The Marauders will return 2021 DT George Rooks (6-4, 260) who holds a dozen Power 5 offers from the likes of Alabama, Auburn, Michigan, and Notre Dame.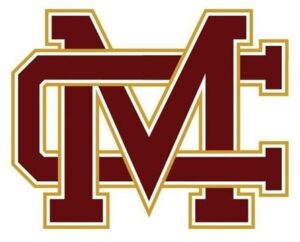 Chicago Mt. Carmel (IL) 14-0
Chicago Mt. Carmel beat Nazareth Academy 37-13 to win the Illinois Class 7A state championship. This was their 13th state title in school history. Mt. Carmel ran for 316 yards in the state final anchored by three-star guard Jalen Grant (6-3, 297), who signed with Bowling Green. Grant was also the Chicago Catholic League's Most Valuable Player. Justin Lynch (2021) rushed for 120 yards and scored 5 touchdowns in the state final. Kenna Odeluga (2021) had 29 carries for 176 rushing yards. Lynch and Odeluga were 1st Team All-Chicago Catholic League and both will return to try and repeat in 2020. Troy Livermore led the team with 52 catches and 590 receiving yards on the year. Jaali Parker (2021) caught 29 passes for 545 yards and scored 7 touchdowns. Austin Maciel-Haygood and Lance Swain both had over 100 tackles on the season and made 1st Team All-Chicago Catholic League. Marty O'Brien and Mario Davis were also key contributors on defense and earned postseason honors.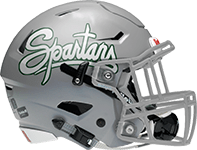 The Spartans lost to #1 St. John Bosco 49-28 in the California Open Division State Championship Bowl game. Leading up to the State Finals game, the Spartans beat Pittsburg (11-2), Buchanan (10-3), Folsom (10-2), and Clayton Valley Charter (2AA State Champs). They won their 28th consecutive North Coast Championship. De La Salle's only other loss was in week 1 to undefeated St. Thomas Aquinas, the Florida 7A State Champions. On the season, the team averaged 48 points per game on offense. Shamar Garrett (San Jose State) led the offense with 1,166 rushing yards, 9.1 average, and 12 touchdowns. Grant Daley (California) was their leading receiver with 25 catches for 645 yards and 5 touchdowns. QB Dorian Hale (2021) was 1st Team All-Bay Area and had just shy of 3,000 total yards of offense. Benjamin Roe (Eastern Washington) was the leader and anchor on the offensive line. Wyatt Crespi (Wake Forest PWO) was 1st Team All-Bay Area at defensive end, Chad Tasi (2021) was honorable-mention, and Lu Magia Hearns (2021) was selected to 3rd Team All-Bay Area. Hearns was also a playmaker on offense with 27 catches for 432 yards and 4 touchdowns.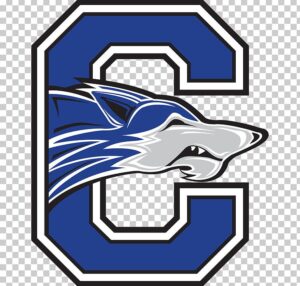 Chandler won the first-ever Open Division State Championship in Arizona by beating Scottsdale Saguaro 42-35. This was Chandler's 4th consecutive state championship and 5th in the last 6 years. Daveon "Dae Dae" Hunter (Hawaii) rushed for 244 yards, including a 71 and 74-yard touchdown runs. Chandler also had big wins against Liberty, the Nevada 4A State Champs, and Salpointe Catholic (10-1) in the state semifinal game. Tate Romney (BYU) and Malik Reed (Wisconsin) led the defense in tackles. Brandon Buckner (2021) had 24 tackles for loss, Jaheim Brown-Taylor (2021) had 21, and Bryant Jackson had 18. QB Mikey Keene (2021) threw for 2,805 yards. Kyion Graves (2022) led the team with 883 receiving yards and Jalen Richmond (2021) had 725 receiving yards. Gunner Maldonado (Northwestern), Nehemiah Magalei (Northern Arizona), Jay McEuen (Dixie State), and Riley Barton (Colorado School of Mines) are a few more seniors that signed with colleges. The Wolves have some amazing young talent coming up through the pipeline and they will be loaded again in 2020.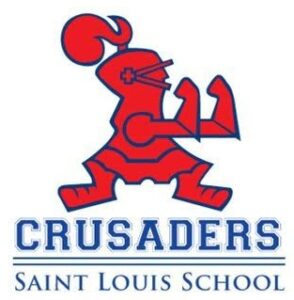 St. Louis (Honolulu) won the Hawaii Open Division State Championship with a 45-6 win over Kahuka and also shutout Mililani 35-0 in the semifinal game. This was their 4th straight state championship. The Crusaders' only loss came after the season when they played St. Thomas Aquinas (15-0), the Florida 7A State Champion. This game was in mid-December and part of the GEICO State Champions Bowl Series held in Las Vegas. The loss snapped a 38-game win streak and it was their first time playing off the island in 20 years. QB Jayden de Laura (Washington State) was the Offensive Player of the Year. LB Nick Herbig (Wisconsin) was the Defensive Player of the Year. Head Coach Cal Lee was the Coach of the Year. A clean sweep of the top awards sums up their success in 2019. Jordan Botelho (Notre Dame), Roman Wilson (Michigan), Matt Skyles (UCLA), Kamo'i Latu (Utah), Stanley McKenzie (California), Darrell Masaniai (San Diego State), Lawai'alani Brown (CMU), and Kaiser Cambra-Cho (Air Force) are all players that signed with major Division 1 programs from the 2020 recruiting class.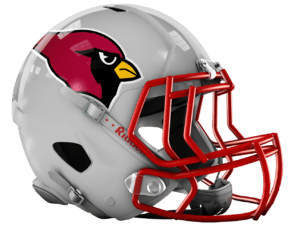 Mentor lost to Pickerington Central 28-21 in the Ohio Division 1 state semifinal. This was the same team they lost to in the 2017 Division 1 state finals. Head coach Steve Trivisonno announced earlier in the season this would be his last season coaching Mentor. He had a great run winning 209 games and were Division 1 finalists 5 times over 23 seasons. The Cardinals fell a little short this season but still had an amazing year. Mentor beat St. Edwards two times (29-28 and 36-35 in overtime) and they knocked of Cleveland St. Ignatius. Ian Kipp (6'2 205) was a 1st Team All-State quarterback and was also the Player of the Year in his district. Kipp's main targets were Luke Floriea (Kent State) and Nyzier Fourqueen (Grand Valley State). Brian Trobel rushed for over 1,700 yards and scored 19 touchdowns. The Cardinals were strong on defense all season led by LB Kyle Bischof (6-0, 220) who will play at Akron next year. Marco Toth (Case Western Reserve), Jackson Paglio (Mt. Union), and Chris Hatcher (Baldwin Wallace) all earned All-State honors. Brenan Vernon (6'5 245) did well at defensive end and is considered one of the top prospects in the 2023 class.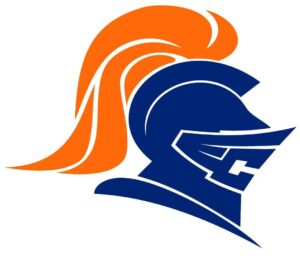 Eastside Catholic (WA) 12-2
Eastside Catholic won the Washington 3A State Championship after beating undefeated O'Dea 20-12 in the finals. O'Dea beat them earlier in the year and then the Crusaders had the last word in the finals. Their only other loss was a game in Mid-December against Marietta (GA) in the Geico Bowl Championship Series. Eastside Catholic had big out of state wins against Grant (Sacramento), #25 Central Catholic (Oregon), and Pinnacle (AZ). This team is loaded with talent on both sides of the ball. Kobe Muasau (6'2 205) passed for 3,035 yards, completed 65% of his throws, and threw 33 touchdowns. His main target was Gee Scott (Ohio State) and DJ Rogers (California). Scott caught 71 balls for 1,453 yards and scored 15 touchdowns. Rogers caught 33 passes for 452 yards and scored 6 touchdowns. Sam Adams (Washington) had just shy of 1,000 all-purpose yards and scored 11 touchdowns. Adams was the 3A Player of the Year. Gio Ursino rushed for 1,274 yards and scored 18 touchdowns. The offensive line was led by Jernias Tafia (6'4 305), Will Reed (6'6 260), D'Angalo Titialii (6'3 315), and Matt Morgan (6'4 250). Jaylahn Tuimoloau (6'5 245) led the defense with 64 tackles and 11 sacks. He is arguably one of the top players in the 2021 class. Ayden Hector (Stanford) is their top cover guy in the secondary and finished his career with 11 interceptions. John Taumoepeau (2021), Dishawn Misa (6'3 210), Peter Taoipu (6'5 300), Caleb Presley (2023), and Andrew Savaiinaea (6'4 240) were all impact players on defense and are also all underclassmen returning in 2020.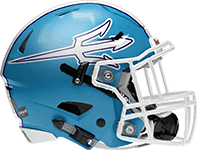 Corona del Mar knocked off Serra (San Mateo) 35-27 to win the California 1-A State Football Championship Bowl Game. In the Division 3 CIF Southern Section playoffs, they beat Grace Brethren in the semifinals and Oceanside in the finals. The Sea Kings were explosive on offense with QB Ethan Garbers (Washington) setting Orange County single-season records with 71 touchdown passes and 5,034 passing yards. John Humphreys (6'5 WR Stanford) led Orange County with 111 catches, scored 32 touchdowns, and set another record of 2,001 receiving yards. Both players were Co-MVP's of the Sunset League. Mark Redman (6'6 TE Washington) was another offensive weapon that caught 72 balls for 972 yards and 13 touchdowns. Bradley Schlom (UCLA) had 91 catches for 1,151 receiving yards and 17 touchdowns. Tanner Tomlison (Western Colorado), Thomas Bouda (6'4 250 2021), Vinny Provenza (6'4 230), and Zach Trachtman (6'7 290 OT 2021) anchored the offensive line. Mason Gecowets led the team in tackles with a 108 and was 2nd Team All-Orange County. Chandler Fincher (Arizona State) was a 1st Team All-County defensive back. Jack Rottler, a 6'5 linebacker, signed with Washington. Tommy Griffin (2021), Jack Salmon (2022), and Scott Giuliano (2021) are 3 underclassmen with Division 1 offers. This team was loaded and the future is bright.